This week we got to quilt this cute project that Carol made for her granddaughter in college.  There are so many fun colors in it!  We finally decided on this bright Turquoise thread and love how it turned out! This is such a fun scrappy quilt!  Love the bright pink!  After several rainy days in Oregon we happened to get some sunshine and love how the quilting shows up with the sun streaming through the window!  I love the contrast that the black background gives to all these bright colors.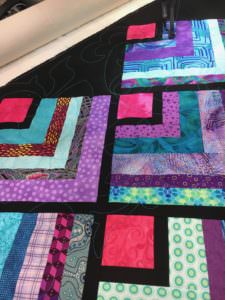 We just competed a 3 day training on our new Gammill Statler and we are so excited to start doing some custom quilts.  We love the new techniques that Jill and Patty taught us.  I love seeing all the creative ways that we will be able to use to enhance your quilts!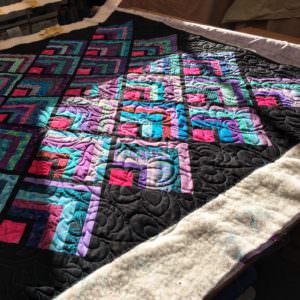 We look forward to seeing your quilts!